Flatland innovator and dialed bike connoisseur Waldemar Fatkin has had a busy year traveling around the world riding contests and bringing his unique blend of street and flatland riding to riders around the world.
We caught up with Waldemar to find out more about his new setup for 2017, and what makes the new updated 2017 UTOPIA frame he's riding the perfect weapon for him.
Frame: Wethepeople UTOPIA 2017
Fork: Ares Kill Zero offset
Bar: Wethepeople SWITCH 8.75"
Stem: Profile Push 48mm
Grips: Wethepeople HILT flangeless
Headset: Wethepeople Compact
Cranks: Odyssey
Sprocket: Wethepeople Turmoil 25t
Chain: Saltplus Warlock Halflink
Pedals: Odyssey Grandstand
Seat: Odyssey Pivotal
Post: Wethepeople Pivotal 230mm
Tires: Ares 1.90"
Rims: GSPORT
Front Hub: GSPORT
Rear Hub: Wethepeople Helix Freecoaster
Pegs: Wethepeople Dill Pickle in the rear, prototype Wethepeople LAZARUS alloy pegs in the front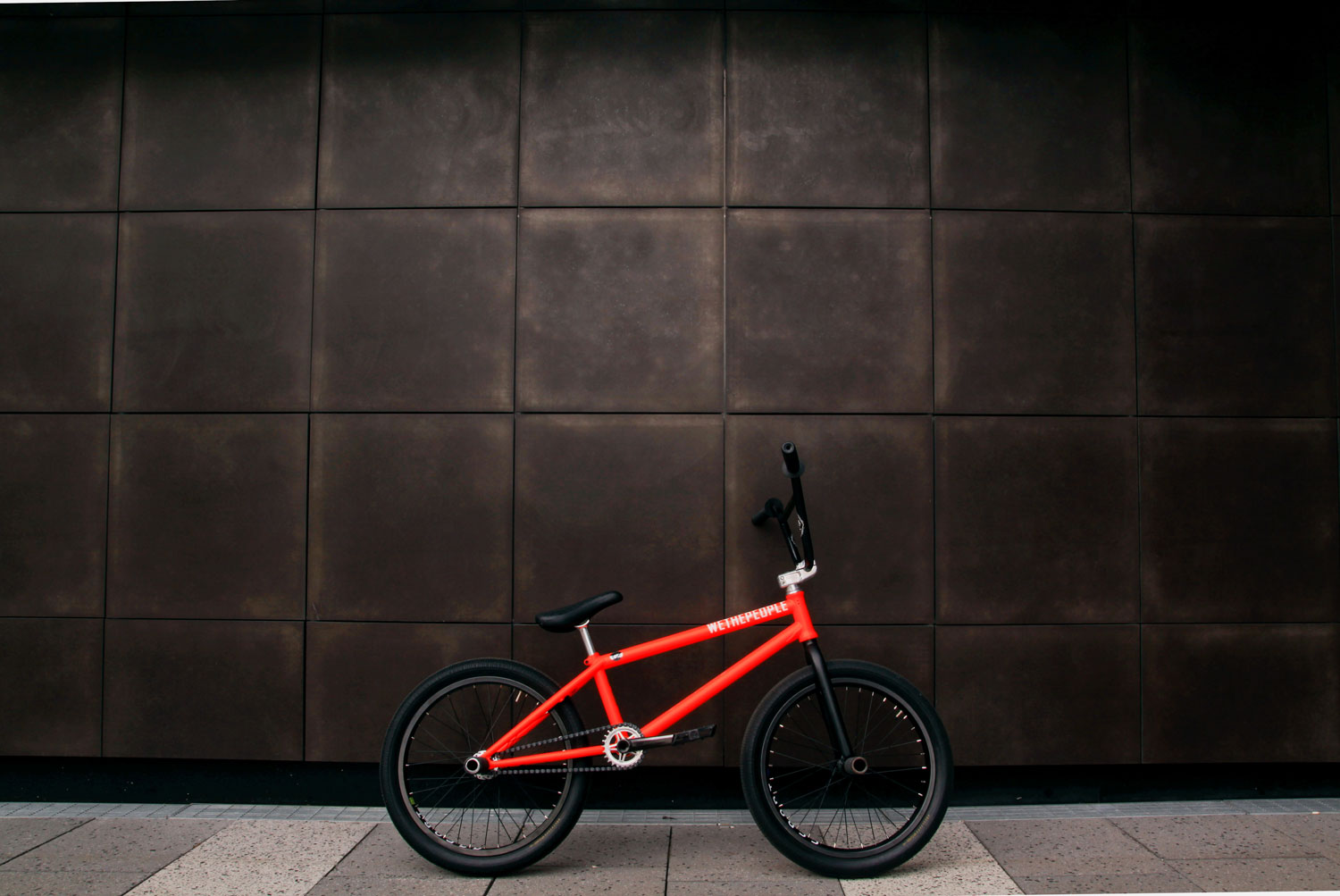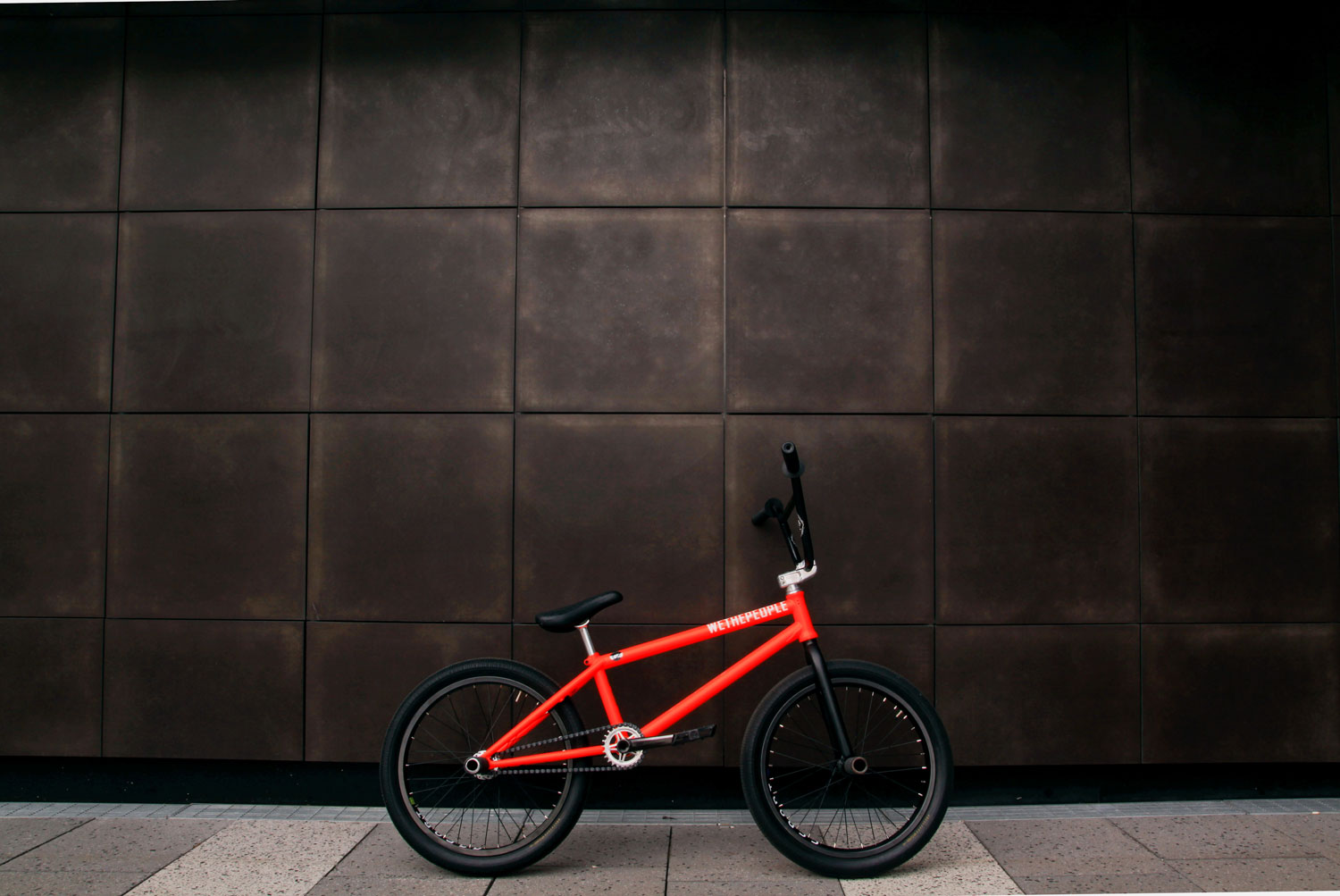 Waldemar has a lot of input on the flatland side of things here at Wethepeople and arrived back in Germany just at the right time to build up a sample 2017 UTOPIA frame in Matt Neon Red.
The 2017 Utopia frame keeps the same x2 sizes as last year, but both the 20" and the 20.3" receive a shorter 12.7"-13.25" chainstay length to keep things nice and nimble, but also with some adjustability. We also updated the dropouts and added this super vibrant Matt Neon Red to the lineup, which will be available on the UTOPIA frame, fork and bar.
Waldemar's signature LAZARUS pegs will be available early 2017, as well as some other signature products which we can reveal more about in the near future...
Tell us about your bike, why do you ride utopia frame?
W: With the UTOPIA frame, I have the perfect hybrid for my riding. The Utopia has amazing geometry and a lot of excellent details and very special features which you will only find on a WTP frame like the Lifetime Guarantee which gives you the confidence to really push the frame to the limits and knowing it can cope with it.
What makes your bike special to you?
W: I really like the shape and all angles of my Utopia frame. It looks stylish with a classic BMX look but with very comfortable freestyle/flatland geometry. This is what I think really makes my bike special to me.
What modification do you have to do to your bike? Before you can ride?
W: It's very easy because it's only really a few things that I have to do. The first thing is finding the right gap for the Freecoaster and make the chain very tight for pedal tricks and whips. I cut the bars 2cm each side and put the seat at the perfect angle which is really important for flatland tricks. The best thing is that WTP parts fit my riding perfectly and I don't need to make many modifications to get my bike how I like it.
What big changes did you make you to your bike this year?
W: I think biggest change for me this year was switching over to a zero offset fork and shorter 48mm stem. This helps with a lot of technical flatland tricks and has changed the handling a lot which I am really enjoying.