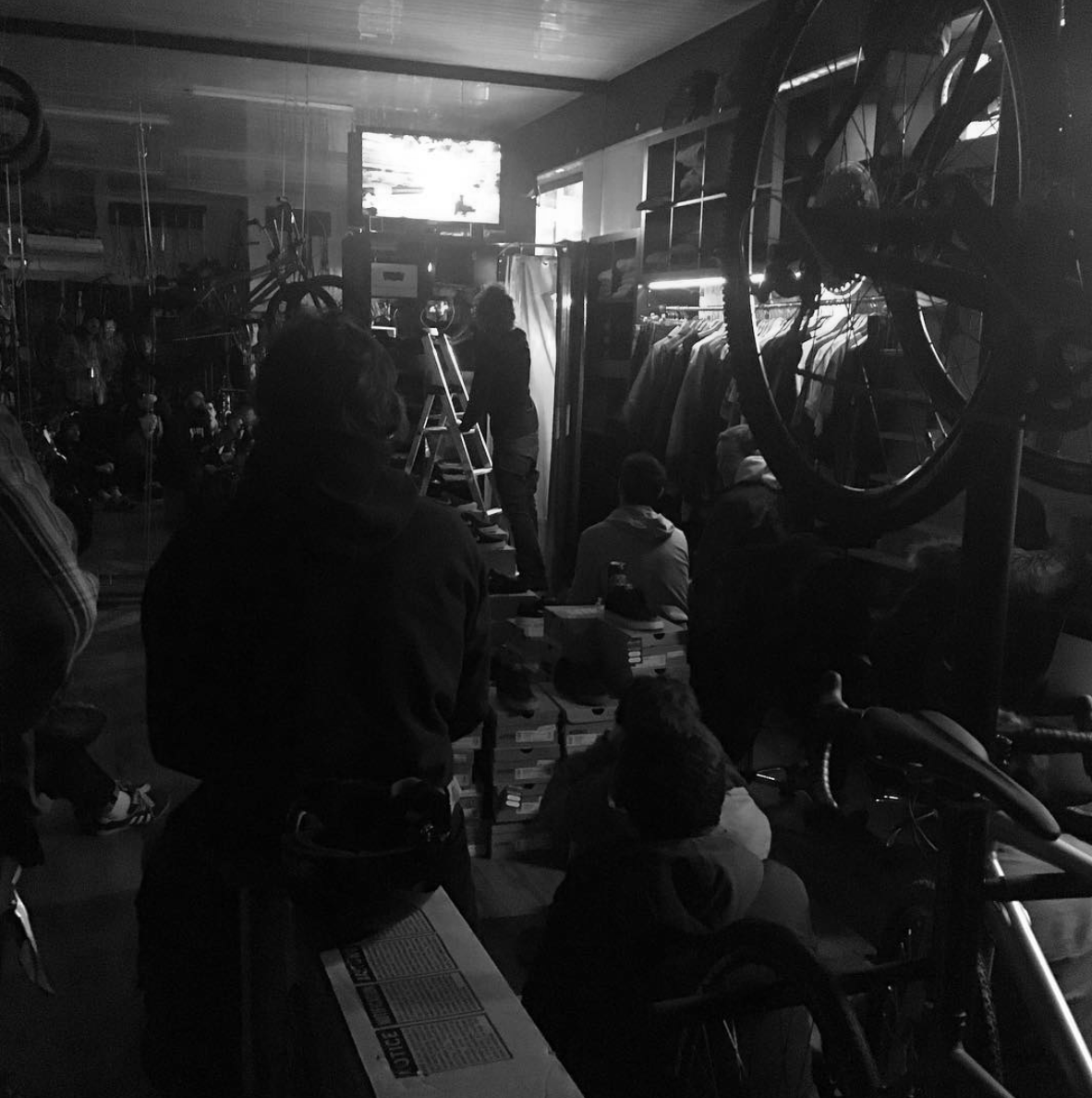 As our month of premieres comes to a close we wanted to say a huge thanks to every single bike shop that has supported our brand and decided to dust off the deck chairs, roll out the projector and debut our 3rd full length video 'Foundation'. Without the existence of bike shops, BMX would be a lonely place and without the support that bike shops offer – most of us may never have even picked up a bike in the first place.
WETHEPEOPLE has supported local bike shops from the very beginning of our company's existence. We believe that a bike shop is not just a place to fix your broken wheel or just another faceless retail outlet but a place that is the centre of a scene - a place that supports the very heart of BMX.
Together with our distributors worldwide we set up over 100 premieres taking place in core bike shops or bars organised by bike shops over the course of February. From Los Angeles to Shanghai, from Crewe to Barcelona and from Berlin to Sydney - we let the shops take control.
In a world of big business and digital consumerism remember that the core of BMX is not inside the pixels of YouTube. It's down the road, in the city, in a shack or in the back of a skate park. BMX shops breed culture; they embrace decent social interaction and they need your support to keep them alive.
Support BMX, shop local.